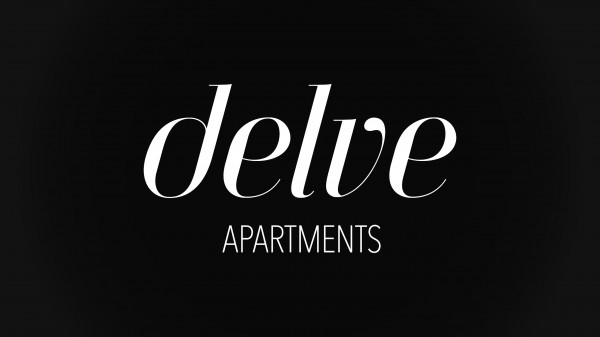 Delve
/ Apartment Branding
In late 2011, on a personal recommendation, we were enlisted to name, brand, market and promote an as-yet-untitled development of 38 apartments in Sydney's North Shore suburb of Lane Cove.
In addition to naming the apartments, we were asked to avoid the branding clichés expected of an apartment nestled amongst national parks, nature reserves, rivers and bays (see leaves and water) so as to differentiate Delve from its competition. The beautiful surrounds would be showcased in complimentary photography, allowing the logotype to speak of the apartments, interiors and architecture.
The name 'Delve' was decided upon for numerous reasons, including its straightforwardness, relevance to the target market and its distinctness – without another known apartment in Australia with the same name, it took no effort to ensure searches for "Delve Apartments" and "Delve Lane Cove" resulted in the website we created appearing #1 on Google.
Branding came first, followed by a comprehensive range of print, digital and signage/environmental design. We produced a slew of printed marketing collateral, organised CGIs, location and aerial photography, created an opulent book for prospective buyers, on site-signage, designed the showroom and internal graphics, designed and developed the website (iPhone & iPad compatible), eNewsletters, Newspaper ads, Floor Plans, Videos…the list goes on.
Keep an eye out for completion of Delve in the second half of 2013.